While you are subscribed to a paid plan, you may want to change to a different paid plan while your current subscription is still active. There are two instances when you can change a subscription plan:
Upgrading from the Standard plan to the Pro plan.

Downgrading from the Pro plan to the Standard plan.
To continue with either instance, first purchase your desired plan and pay the full invoiced amount for the new plan. We will refund you for the remaining days on your previous subscription plan after you have signed up for the new plan. Changing a plan will also update your billing cycle by marking the new payment date as your billing cycle.
You can change a subscription plan from the Plans tab on the account Setting page by clicking on the Change Plan button.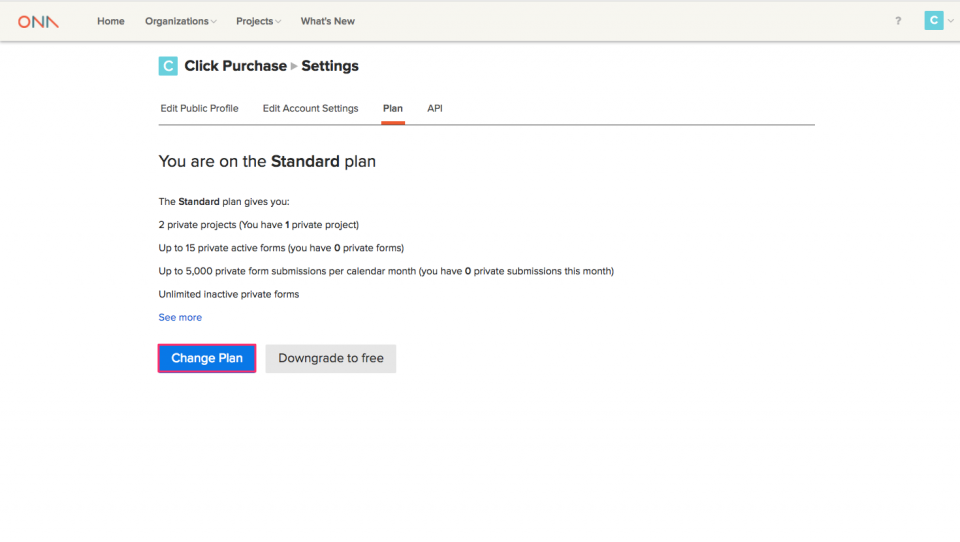 On the Change Plan page, by default, your current plan and subscription option will be selected.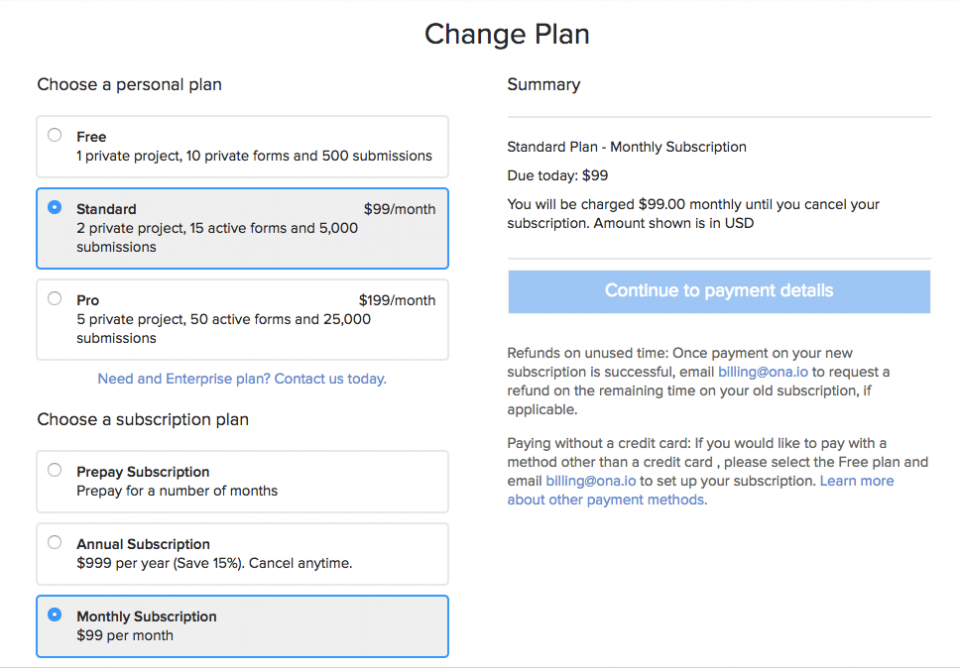 Select your preferred plan and subscription option, then click on Continue to payment details.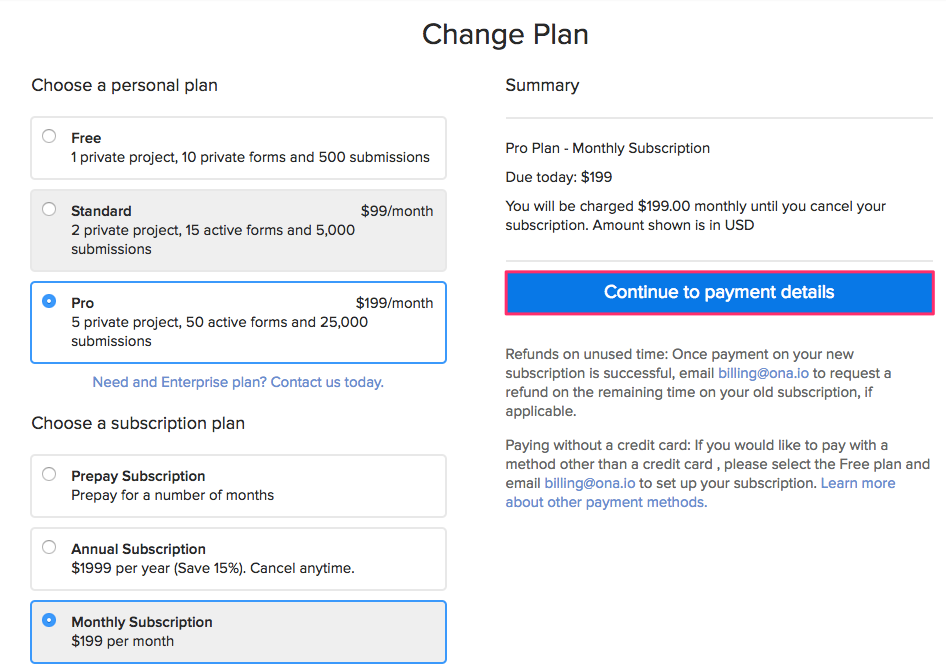 Note: There is a refund note below the Continue to payment details button notifying you to email billing@ona.io to request a refund once the payment is successful. Please include the account name in the body of your refund email. The refund will be made on the remaining duration before the subscription period is over, and you will be charged the full amount for the new plan.
Once you click on Continue to payment details, you will be redirected to a payment page. Your credit/debit card details from the previous subscription will have been saved, allowing you to proceed without entering the payment information again. You can, however, change the payment information if you want to use a different credit/debit card by clicking on the Add New Card link.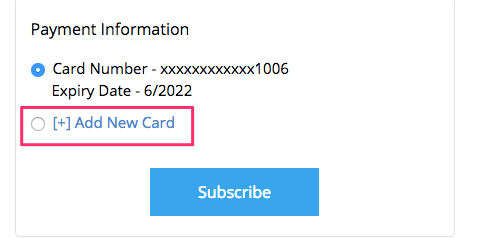 Once you have entered the payment details, click on Subscribe to change your account plan.
You will then be redirected to your account's home page after a few seconds if the payment is successful, otherwise, an error message will be returned. In both instances, email notifications will be sent to the billing email address associated with your account.
You can view the summary of the new subscription plan under the Plan tab on the Settings page.
Note: It might take a short while for the changes to the subscription plan to be updated on the Plan tab in the Settings page. It is advisable to refresh the page to see the updates.