These settings allow you to customize the group question function in your form. Select the settings option on the right as shown below.

(Optional) Rename the group name to have a unique_id. Only letters, numbers, and underscores are allowed (separate the words using underscores, spaces are not allowed).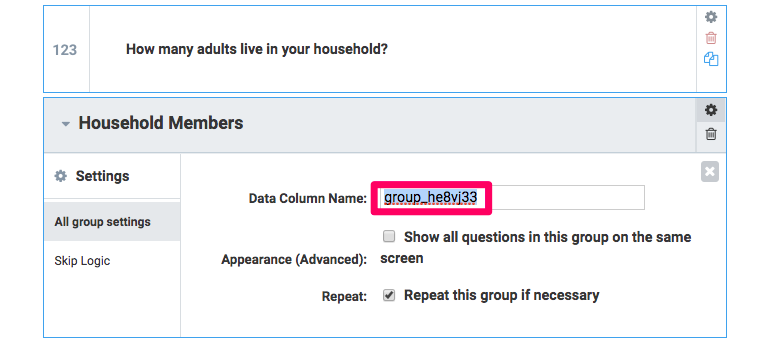 Select the appearance checkbox if you would like to have the questions appear on the same screen.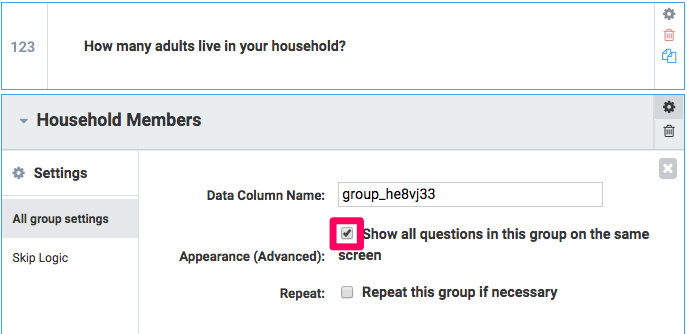 You can also add a skip logic for the group.
Adding or Removing Questions in a Group
Add or remove questions from the group by dragging them in and out of the group.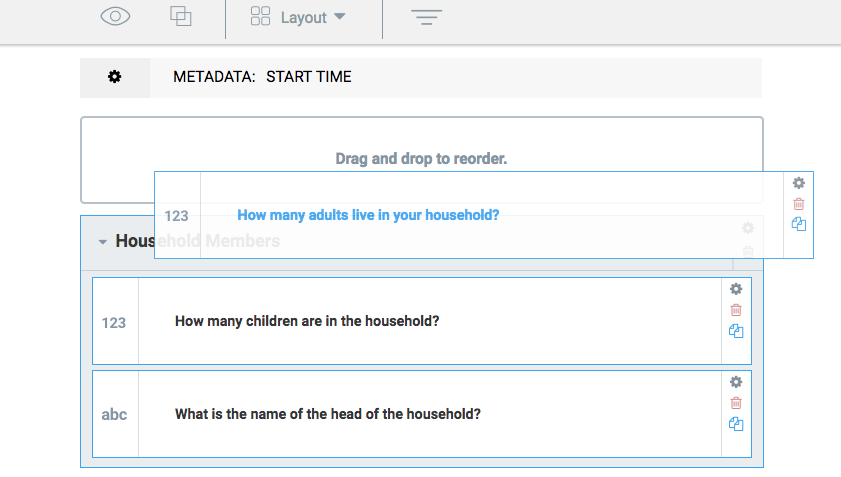 Creating a Group of Repeating Questions
Repeat questions can be asked/answered multiple times. Follow the below steps to create a group of repeating questions.
Select the questions to be repeated and group them.
Click on the group settings option and check the repeat group if necessary. The user will be able to enter details in this group as many times as required.