Saving a Form
Select the Save option on the form builder, as shown, to upload the form to Ona. The form will be saved using the title provided.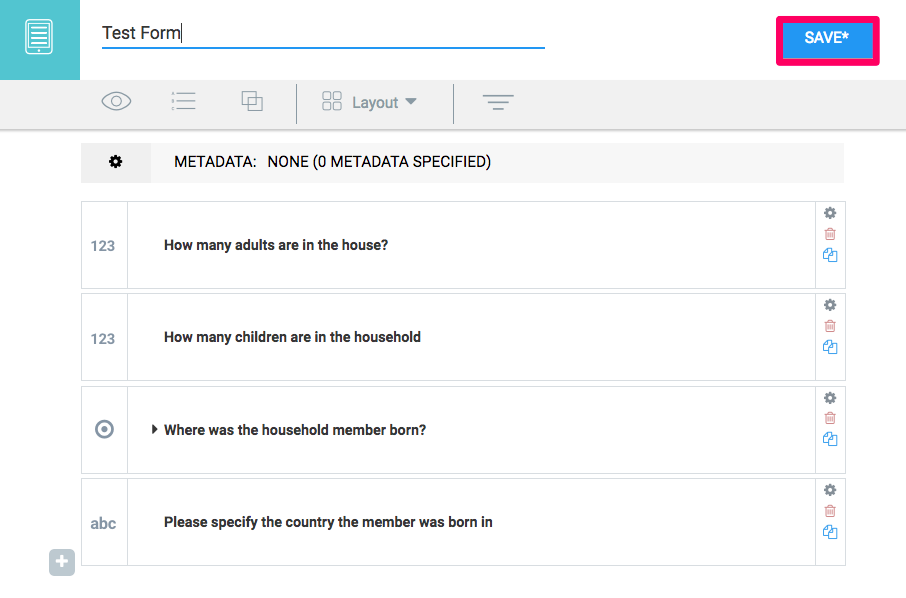 A message will be displayed to indicate that the form has been successfully updated and published to Ona.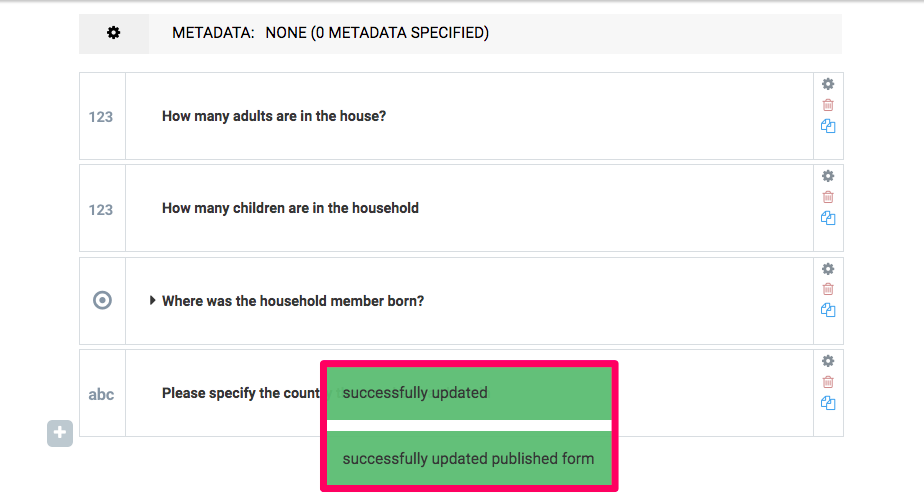 Refresh the page to view the uploaded form on the project page.